Welcome to the All-Gruen All-The-Time Bookstore!
Descriptions of the books, and additional images of their pages, can be found on the Gruen books description page.
International Customers
You may find it cheaper to purchase your books through my printer Lulu as they have many different print hubs around the world. You will likely save on your shipping cost as they will not be overseas. Please visit the Gruen Lulu Store for pricing.
JAN 2015 Update
On Jan 17, 2016, the USPS has raised their shipping rates a couple of weeks ago this month. The average increase was 9.5% !
I am in the process of updating all of the shipping amounts for each item. IT will take a little time. If you buy an item with an incorrect shipping amount, I will tell you the difference. Of course since the increases are in terms of percentages, it is the International shipping that was hit the hardest.
Rate Increase Highlights
The average shipping price rises 9.5% from $5.02 to $5.50.

Priority Mail rises an average of 9.8%.

Priority Mail Express rises an average of 15.6%.

The USPS discontinues Priority Mail Express Flat Rate boxes.

First-Class Package Service rises an average of 12.8%. But there is good news after January 17: The maximum weight for First-Class Package increases from 12.99 oz to 15.99 oz. Also, the rate for First-Class Packages under 8 oz. is a flat $2.60, which simplifies lightweight package pricing.

Standard Post is now called Retail Ground, with an average increase of 10%.
You can read more about them at this address - Summary of Rate Increases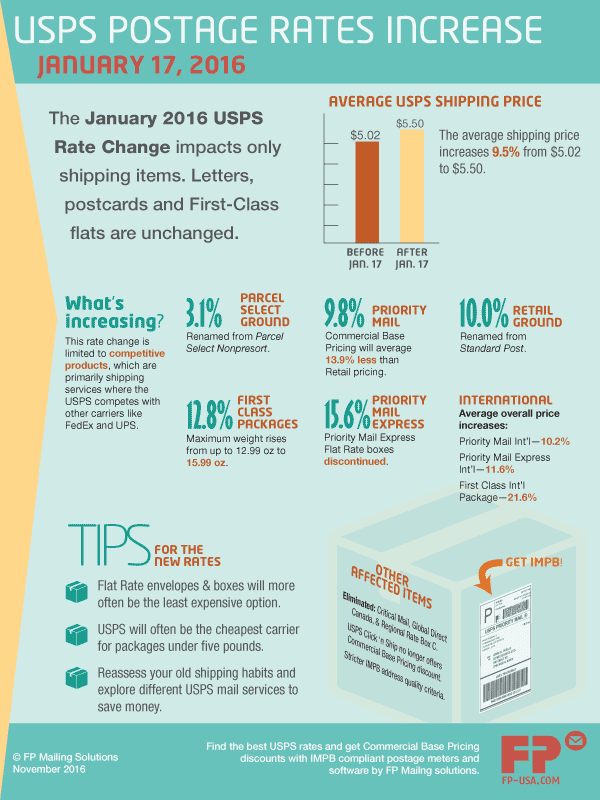 The bookstore will load below this text
All material are copyright © 2014 by Second Hand Press.
Permission for re-use or distribution, in any format, is not implied nor granted.