Original Photograph of the Alpina-Gruen Guild Sales Meeting
This photograph is printed in the 1929 Gruen Watch Makers Guild book, towards the end. It's not immediately apparent as to how Mr. Fred is dressed until one examines the photo more closely. Among the sea of black suits there stands proud, tall, front and center, our man Fred, dressed head to toe in a white suit. White shirt, jacket, a white tie, white hankey, .... Sharp, gotta look sharp for these things. Way to represent Fred! (Wouldn't ya like to know what watch he's wearing that's right at the edge of his jacket?)
You can download a super-high resolution version at the bottom of the page. The sharpness is amazing. You can zoom in and see each person in detail, including those hiding in the shadows at the back.
The backside of the photo in the book reads:
The ALPINA-GRUEN GUILD

Sales Conference, Berlin, June 1929
The photograph on the other side was taken at the regular annual meeting of the Alpina Cooperative Watch-Jewelers' Association, which was held in Berlin, Germany, June 14 to 21.
Of an approximate membership of 1000, fully 700 attended the entire week's sessions. The group shown were photographed after a full day's serious work, ending at 3:30.
The Gruen Guild not only has factories on both sides of the Atlantic, but has a distribution extending all over the world. Today Gruen Watches can be bought and serviced almost anywhere one may go throughout civilization.
The Gruen Guild is the only worldwide international watch organization of its kind.
Berlin, June, 1929
Did you find anything amiss in the description versus the photo? There is something described that does not match the photograph.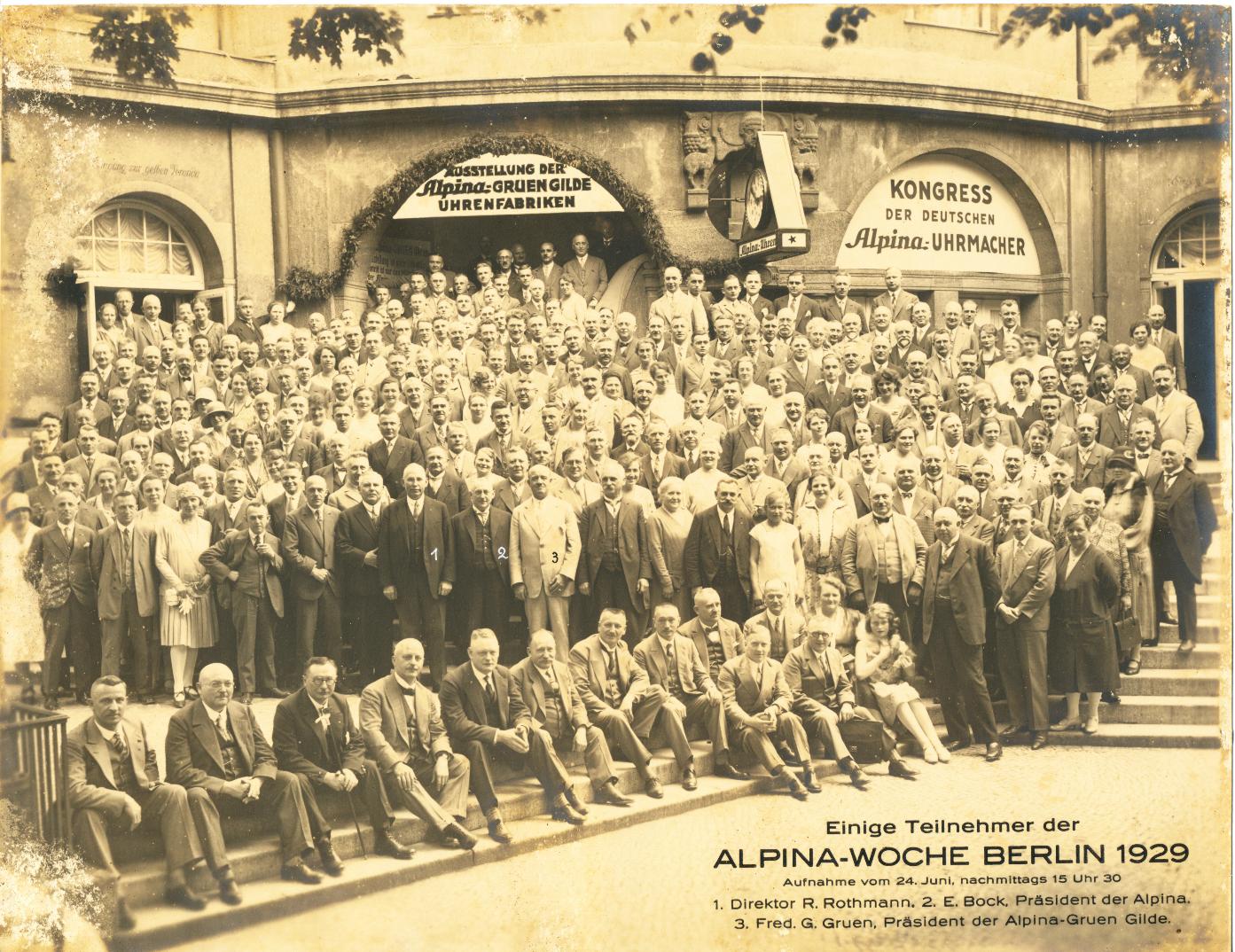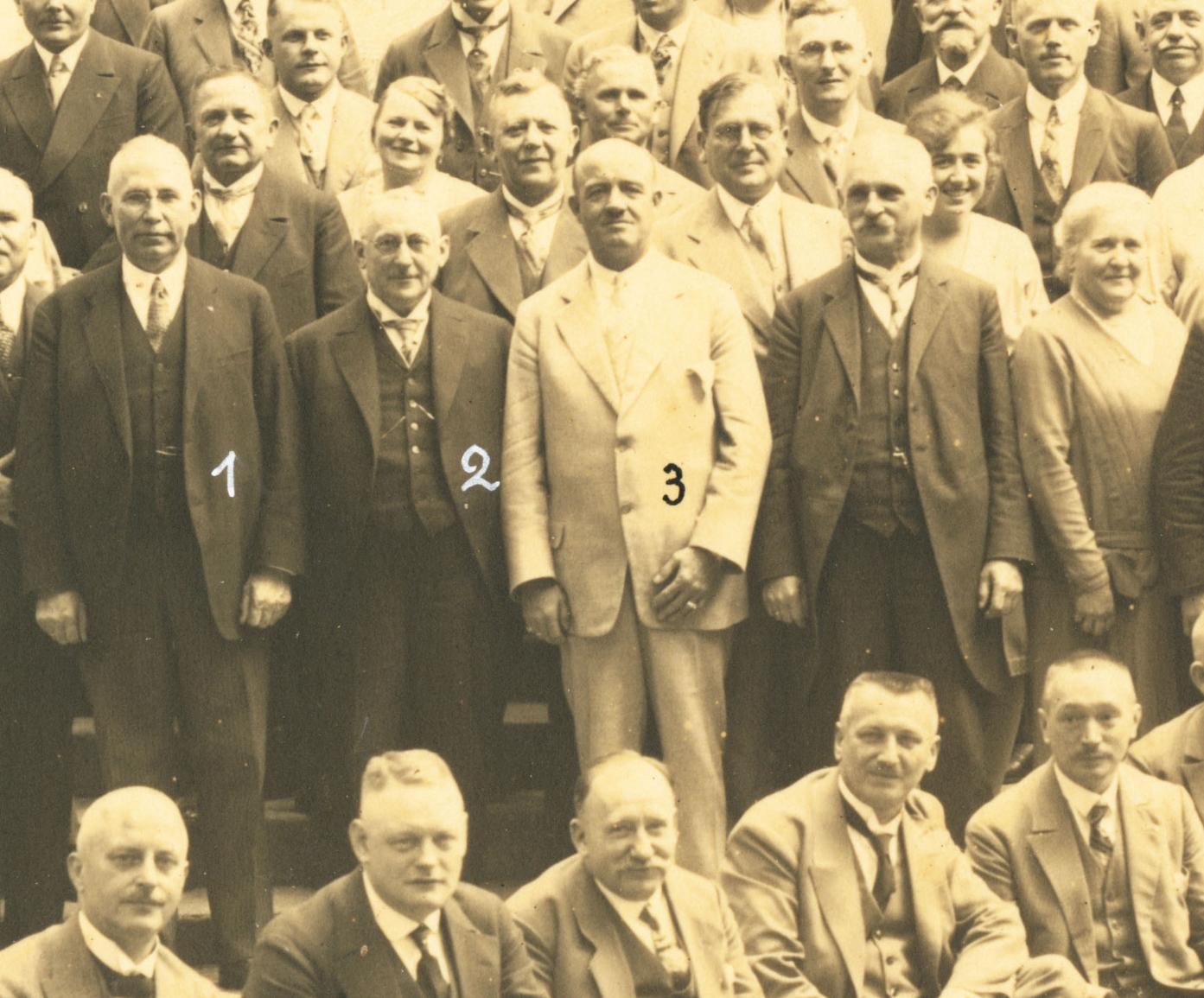 A Full-Sized (approx 6600 x 5100 at 600 DPI)