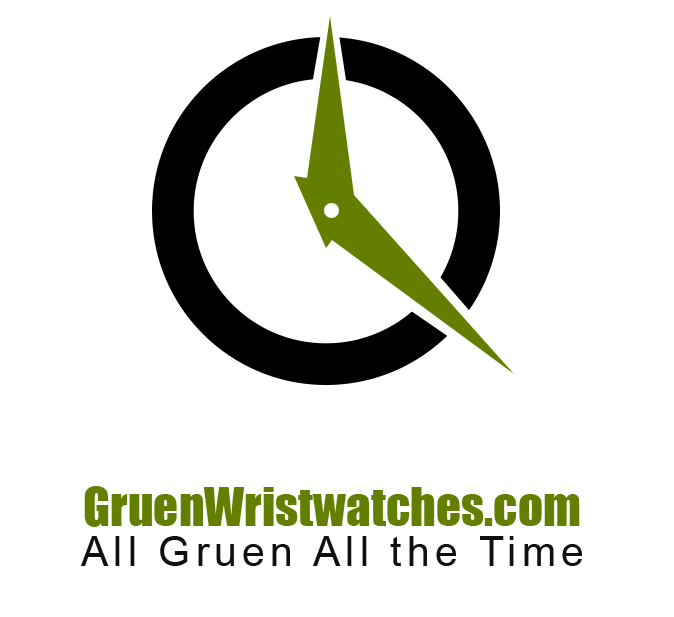 Search our site to find stuff quicker!
GruenWristwatches.com
Dedicated 100% to Vintage Gruen Watches... "All Gruen, All the Time"
Enjoy your stay and get as much educational material as you can carry



Date your Gruen using Style Numbers with the new online Style Number Date Calculator
Simply enter your Style Number in the box below to find your watch's date and additional Style Number information. This calculator provides dates for Style Numbers back to 1925.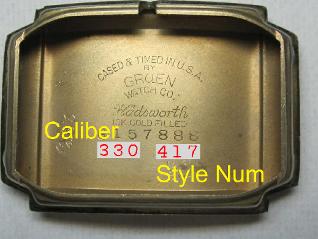 REMEMBER THESE
(1) If your case has 2 numbers, verify that your watch's movement caliber matches one from the list of calibers the tool provides.
(2) In some cases, the Caliber and Style Numbers are reversed.
If you find something in these pages that both excites and motivates you, please share it with others!
Mobile and tablet users - This site best viewed in "Desktop mode". The fonts are fairly large and the galleries work better in this mode.

BOOKS to help with identifying and repairing your Gruen watch are now available on
Amazon
as well as
Lulu
! Lulu has the entire list of Gruen books while Amazon is a subset. See coupons further down this page or on Lulu's homepage for more savings!
The Front Page... highlights
It's been a BUSY NEW YEAR!
NEW tools for dating your Gruen watch!
Serial numbers for cases made by Gruen, Keystone, Star have just been released. You'll find them on the Serial Numbers page.
More Gruen Annual reports. A generous reader has located and provided to me the "missing years" and in the process almost doubled the number of pages to 342 pages!
And, a new "series"....

In this series of PDF posts contains pages from Fred's hand-written diary chronicling the train trip he took with George Gruen in Aug of 1934 (I think). The trip was from Chicago to Yellowstone and was over a week. There are 200 small hand-written pages. The handwriting is difficult to read, so I'm having this document transcribed.
We will all learn together what kind of writer Fred Gruen was as the pages are being transcribed and released a few at a time.
Keep checking back as more pages are added every day or two!
More free stuff! An early version of the Gruen Horological Text
I'm making available another newly discovered Gruen document. For the price of $0.00 you can download or read online the Gruen Watchmaking Institute's course materials. You'll find the 88 page document on the page titled FREE Watchmaking Course. Enjoy and happy watchmaking!
A plea to eBay sellers....
You can help Gruen research GREATLY with your ebay Gruen watch listing. PLEASE consider taking clear pictures of the case interior & movement and embedding them into the listing itself. Also, if you can include the serial numbers for the movement and case it will be of GREAT USE to Gruen researchers trying to do things like, oh, decode the serial numbers. In fact, the recent publication of serial numbers for 4 case manufacturers couldn't have been completed without the help of ebay listings.
Yes, these numbers sometimes don't mean anything, right now, but they most certainly will in the future! These sequences will be decoded so that more accurate dating of Gruen watches can be completed. Thank you to all the wonderful ebay sellers that have been providing this information in their listings!
Remember to check your serial numbers against the movement AND case serial number databases! You may be able to quite accurately pinpoint when your specific watch was made!
New discoveries are published every few months (if not every few weeks) so keep checking back!
All photographs, digital documents, movies, and any other digital material ( galleries, etc ) are copyright © 2013 by Second Hand Press.
Permission for re-use or distribution, in any format, is not implied nor granted. Information contained here was purchased, collected, created and assembled for personal consumption.
If information here was obtained from other sources, explicit permission was obtained. Please treat their information with great care.